ITSM/PPM checking and assessment services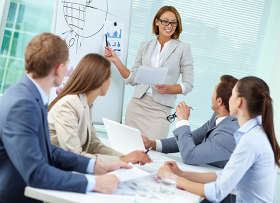 Our ITSM/PPM checking and assessment services help to evaluate the positioning of your IT with respect to your business objectives, as well as its compliance with relevant best practices (ITIL, COBIT, PMI, Prince, etc.), resulting in detailed recommendations for improvement.
Our consultants back their theoretical knowledge of best practices with many years of experience in the implementation and operational management of IT services.
Based on this, we envisage three types of modular services that allow for a gradual approach to the long-lasting achievement of concrete objectives:
Orientation: 4 hours of introduction to relevant best practices, in order to communicate and apply the terminology in the context of your business. This service prepares the groundwork for future changes and helps in the understanding and acceptance of the process of improvement undertaken.
Roadmap: comprehensive analysis of current conditions via interviews, questionnaires and brainstorming sessions with key personnel, in order to understand and analyse the substance of the situation. This service highlights which business processes need adjustment and clarifies the related risks, so that priorities can be decided and a roadmap identified for the improvement of your IT and business services.
Evolution: detailed analysis of the areas to be improved, in order to identify the gaps with respect to best practice and your business objectives (AS IS). We involve the key personnel in each area in the detailed design of new processes, procedures and roles (TO BE) that are aligned with your business objectives.
Possible results of the above service include:
IT-Business alignment.
Modelling of operational and IT management processes.
Modelling of demand and project management processes.
Introduction of methodologies for the selection and control of IT investment.
Definition of roles and business procedures.
Software selection.
English